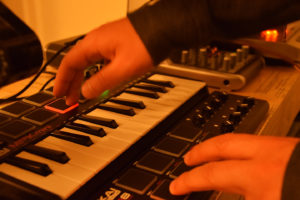 A.I. beta
Friday 8 December 2017
22.30h at Caradura, Mexico City
A.I. ß is the mixture of two projects: The visual art of Janina Totzauer and the music of AI. Together they create a web of atmospheric beats and abstract images that roots in the work of the best emerging German artists.
Featuring:
Sophie Schmidt
Mariya Vasilyeva
Melion
Paulina Nolte
Rupert & Heidi Jörg